How to Get a Divorce?
Thinking of the best way on how to get a divorce in California is always hectic for many people. It's everyone's wish to complete the divorce process the soonest. To file for divorce, you need to access the necessary divorce forms provided in your state. You'll then file a divorce petition indicating your motive towards ending your marriage or domestic partnership. After that, your spouse needs to get notified of your quest for a legal separation. The potential channels to use to ensure your spouse knows your intentions are through a mail address, a neutral person such as a county sheriff, or a professional process server.
How the divorce proceedings carry on from here depends on the type of response from your spouse. If your spouse agrees to your petition, you can have an uncontested divorce (collaborative divorce). If your spouse doesn't agree with your petition and files a reply, you'll have a contested divorce. The good news is that even without an expensive lawyer and an hourly fee schedule, you can get a quick divorce in California without too much stress. Contact A People's Choice today to learn how a registered legal document assistant can help you obtain divorce judgment within 45 days. In this article, we seek to answer the question: how to get a divorce in California.
A Swift Divorce Judgment is Possible
A family law courthouse can indeed finalize your divorce fairly quickly. First, make sure you meet residency requirements to file for divorce in California. Depending on your level of preparation and the nature of legal advice provided by family law attorneys, the divorce process can get made to take a shorter process and with a minimal filing fee. As a married couple, you need to ensure that all the basic steps for the divorce get duly followed. This could entail seeking the help of a legal document preparer service to ensure all the divorce papers get filed on time.
Also, as a married person, you need to have developed a way through which you'll share the community property with your spouse. You'll also need to complete and exchange your preliminary declarations of disclosure. California state laws require a mandatory six-month waiting period before either party's marital status changes to single. Don't worry, though; that the mandatory waiting period does not delay the court's ability to issue a default judgment and a divorce decree indicating your dissolution of marriage. The default judgment will also outline the dissolution of the marriage procedure. So you could conceivably complete your quick California divorce proceedings as soon as possible.
However, the court's instructions for divorce are that you may not remarry at that point until after the mandatory waiting period for your legal separation has passed based on the existing divorce record. An uncontested divorce may however take a shorter time. Some of the aspects that can make a contested divorce a longer process include:
Division of property
Declarations of personal property by each spouse
A step guide on how to care for minor children
Separate property assets
A parenting plan for children under legal custody, and
The legal process concerning child visitation
However, you should not take the contested divorce procedure to be a complicated process. It's only that certain legal issues need to get addressed clearly to avoid common mistakes in the divorce process. A mediation process is also needed since people are more likely to follow the terms of a mediated agreement than a court-imposed order.
Timeline for a Fast and Easy Divorce in California
After you file for divorce in California, the date of jurisdiction initiates a six-month waiting period before the dissolution of marriage procedure gets completed. The date of jurisdiction is the date your spouse acknowledges receipt of the divorce papers (through a request by mail) that indicate nullity of marriage.
Theoretically, a party could file their divorce and serve the other party on the same day of the request for divorce. In this case, the date of jurisdiction is the same day the divorce got filed, and the request for divorce got sent to the other spouse. This situation is quite common (based on the existing divorce laws) because it initiates the waiting period immediately. For people looking for a quick divorce in California, this is often the speediest option to reach a settlement agreement for property division and child custody. A good settlement agreement gets indicated by the nature of satisfaction for both parties after the default judgment gets made.
For example, if a party filed for divorce and served the other party on March 1st, the six-month waiting period would end September 1st. Additionally, the marriage's earliest termination date would be September 2nd, one day after the six-month waiting period. In such a case, the divorce trials would theoretically get completed in April. However, if either of the parties wanted to remarry, they would not be able to do so until on or after September 2nd. An experienced divorce lawyer will always tell you that stating clear grounds for divorce can make the whole process a bit easier.
How to Get a Divorce in California – Fast Divorce Options
The quickest way on how to get a divorce is to get professional help from a legal document service. Such a service can help you quickly prepare all the necessary paperwork to complete your case.
The quickest way on how to get a divorce is to get professional help from a legal document service assistant. Such a service can help you quickly prepare the initial divorce paperwork and every divorce form required to complete your simple divorce.
How to get a divorce in California is a multi-step process that often comes with delays due to improperly prepared copies of divorce documents or other legal reasons. Often, these mistakes come from people who are trying to file a divorce without the proper guidance of a legal document preparer service. To complicate matters further, every court has its own local rules on how to file an original document for divorce.
Luckily, an experienced legal document assistant should be familiar with local court rules and the proper steps for processing your paperwork and additional documents. Seeking the help of an experienced legal document service will help you get that quick divorce in California by simplifying all the difficult tasks. After all, it helps to avoid the unnecessary delays associated with incomplete or improperly filed paperwork.
An annulment is a court order that terms the marriage invalid. Unlike divorce, parties who elect to get an annulment are not subject to the "six months plus one-day" rule. When a court decrees a marriage annulled, the judge grants the annulment on the day of the hearing.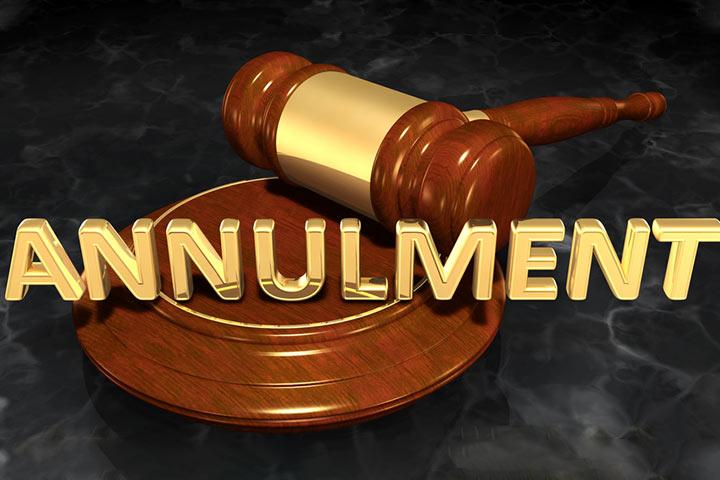 Once the judge has issued an order of annulment, the marriage gets adjudicated as though it never happened, and the parties get instantly restored to their single status. However, keep in mind that to file for an annulment, the marriage must qualify under California law.
If you are looking to get a quick divorce, self-help divorce books, or self-help on divorce in California, contact A People's Choice. We can prepare all of your divorce paperwork in a step-by-step format in just one day and get you on your way to being restored to a single person in the shortest amount of time possible.