If you know anyone who has gone through the California probate process, then you may have noticed that it can take some time. The real question is, how long does probate take in California?
The answer is, inconveniently, that it depends. The duration of probate is contingent upon several factors, including the estate's complexity, the appointed personal representative, and the presence or absence of a valid will. And, of course, the more complex the situation, the longer it will take to settle an estate.
So, how long does probate take in California? As you can see, there are a lot of factors involved. The whole process can take anywhere from nine months to a year and a half under court supervision. Here's a better understanding of why probate in California can take this long, as well as what you can do to speed things along.
What Is Probate?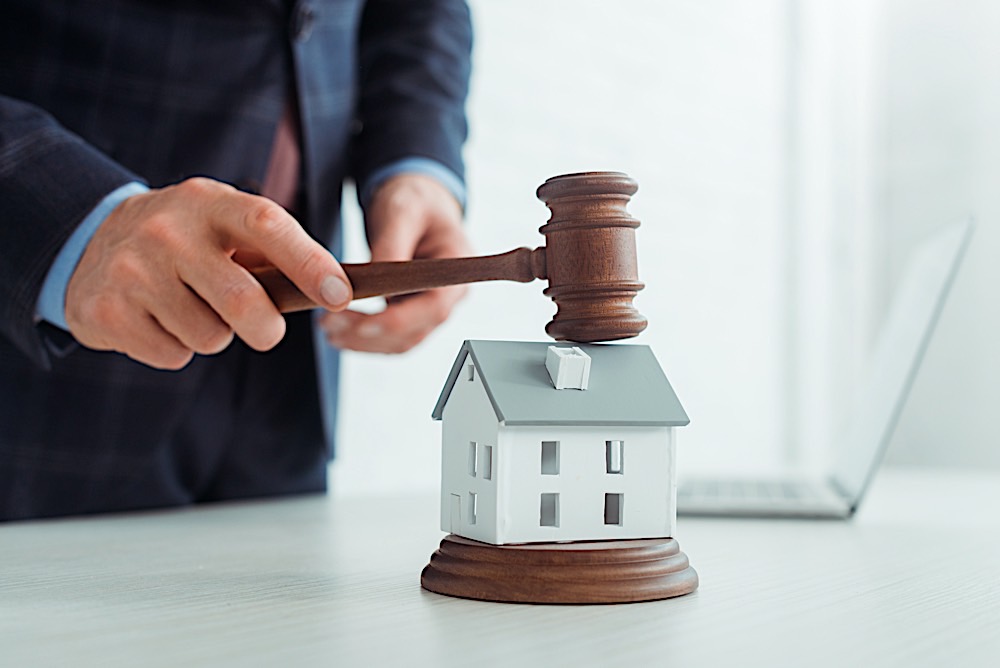 Simply put, it is a procedure that people have to go through when losing a family member. The process can move smoothly, especially when the decedent has a valid will in place.
A will states what assets are listed in the deceased's name and who these assets should go to. This makes the personal representative's job a lot easier and faster. Otherwise, these decisions must be made without the presence and guidance of a valid will, which naturally takes more time and can invite more contention. Therefore, if you wish to have your estate probated efficiently down the line, you may want to create a valid will now.
Now that we've discussed what probate is, let's get to a little more detail. Here's a breakdown of how long does probate take and what processes work in California.
Understanding Probate Process in California
Probate is the legal process that deals with the following. Each subject can take anywhere from a few weeks to months depending on the specifics of the case. We'll get into more detail in a later section, but this is essentially what a probate process must accomplish.
Settling all of the deceased's financial obligations
Accurately distributing the deceased's assets to the designated beneficiaries
Investigating a will's validity for probate
Determining the worth of the deceased's estate and probate assets
Determining the rightful beneficiaries or heirs to the deceased's estate and assets
A personal representative is a huge part of the probate process. This person is appointed during a California probate to handle all the logistics. If a will is present, then the personal representative is the executor appointed by the will. If no will is present, the court appoints an administrator to carry the same responsibilities that an executor would.
The personal representative's responsibilities are vast. They include collecting the deceased's assets, paying the deceased's debts and expenses, and accurately distributing the components of the estate to the correct heirs or beneficiaries who have the legal right to inherit and own it. Often, the personal representative is a relative of the deceased.
How Do Probate Hearings Work in California?
The entire probate process works toward two hearings. These hearings can have a substantial effect on the probate's duration.
This process starts when one of three petition options has been filed with the court. It is compulsory to file one of these petitions with the court. Once the petition is filed, a clerk schedules the first hearing with the court. This can take around four to six weeks.
The second hearing is where the judge decides and finalizes the distribution of the deceased's estate and assets. The hearing is called the Judgment of Final Distribution, and the waiting period for this can span anywhere from six to nine months after the first hearing.
Now that you've got a better idea of the steps involved and the normal duration of each step, let's get to the big question: how long does probate take in California?
How Long Does Probate Take in California?
A typical probate process in California takes a year to 18 months to settle. In some cases, it can be completed in as little as nine months, but this isn't a common occurrence. If there are any problems, the process can be prolonged for up to two years.
How can you avoid a probate process that seems to go on and on? First, be aware of the necessary steps to probate in California, and do your due diligence. By having the necessary paperwork at the ready and filing the correct petitions with the court, you can save yourself a lot of time and energy.
By being aware of the deceased's assets beforehand, identifying the relevant heirs and beneficiaries, and knowing which of the estate's debts and expenses need to be settled, you will be able to wrap up the estate efficiently. If you do this, it's likely that the court will close the probate case in no time at all.
Important Stages of Probate Process
To ensure that your experience with the California probate process is as painless as possible, you need to be aware of the important stages of probating an estate. Here's a breakdown of the typical steps involved.
Probate Steps
Finding the Deceased's Will – this is the first and most important stage to probate. Without a will, everything gets insurmountably more difficult.
Obtaining a Death Certificate – You need to get a death certificate for the deceased for multiple reasons, including probate.
Filing the Petition – By filing this form with the court in the residing county of the deceased, you begin the first official step to probate.
Handling Notices – When the petition is filed, a notice of hearing must be published in the local newspaper. You'll also need to notify all names listed in the will and relevant creditors. This step ensures that everyone who may have a stake in the estate is aware of what is happening.
Proving the Will – If a will exists, you'll need to prove its legal validity. This step is meant to catch invalid or counterfeit wills, as well as wills that have been tampered with.
Collection of Assets – The personal representative takes inventory of all estate property and assets listed in the will that is subject to probate.
Creditors Payment – The personal representative pays all estate debts and expenses using assets from the estate
Tax Payments – The personal representative pays all of the estate's taxes using assets from the estate.
Estate Conclusion – The personal representative distributes the remaining assets and pays necessary fees, concluding probate.
How Long Does Probate Take Without a Will?
Probating an estate without a valid will involves some extra steps. Because there is no will, assets and beneficiaries cannot be easily identified. This makes it challenging for the personal representative, who needs to investigate these matters to find every bank account, tax return, and list of legal heirs before determining who gets what. This search can take a long time and slow probate down by a substantial amount. That's why probate can take up to two years.
Dying without a will means that an individual has died intestate. California law does provide a method for how assets can pass under the intestate ruling. The complexity of the deceased's ownership of assets, marital status, living children, and relatives all play a part in how long this may take, as do the presence of complications like tax issues, joint ownership, estate taxes, and more.
Do I Need a Probate Lawyer to Speed Up Probate?
You don't necessarily need to contact a law firm to help you settle an estate. The professional help of a legal document assistant service like A People's Choice can provide adequate guidance for most probate cases in California. By taking this route, you can rest assured that you'll receive guidance on every step through probate.
If you are presented with certain issues that a legal document assistant service can't help you with, then consulting a probate lawyer is your next step. In most cases, California probate can easily be settled without the help of a probate lawyer. A legal document assistant service offers a flat rate that is generally far cheaper than paying a probate lawyer by the hour.
When to Call a Probate Lawyer
You always have the choice to settle a California probate by yourself without the services of a probate lawyer, regardless of the estate's amount. However, the bigger the estate and the more complex it is, the more likely it is that you'll need to bite the bullet and hire a probate lawyer.
A probate lawyer can assist with dealing with a large and complex estate. As an individual, you can self-administer an estate, but there is room for risk of error when dealing with a large one, especially if there is no will or if the will is being contested. A probate lawyer can help anticipate and eliminate risks in cases with real estate assets and other real property, larger estate distribution, varying creditor claims, questions about ownership of property, and more. This is particularly true if there are questions of undue influence of the deceased individual (e.g. someone convinced them to change their will in a questionable manner).
How Long Does Probate Take? Not Long with a Little Help!
If you're dealing with probate and need guidance, consider using A People's Choice. We are a legal document service that can help you through the entire process of California probate. We can guide you through each step, helping you fill out all the necessary paperwork completely and accurately. As an added bonus, we offer a flat fee for our services that are inexpensive compared to the rates of lawyers.
Let us help you save money and settle your probate estate successfully. Contact A People's Choice today!
—
We will also have all the necessary legal document prepared for you that is relevant to your specific probate case.
You will be guided on every document that needs to be completed and filed along with what action needs to be taken in probate. 
Let's start at the very beginning before you even officially start probate.
Pre-Probate Steps
Now once identified you can accurately distribute them among the correct heirs and beneficiaries and pay the estate's debts and expenses. These stages are crucial to the probate moving smoothly. Be sure to cover each stage with a meticulous approach.
"A People's Choice helped us throughout our entire year-long probate making the process very easy and manageable while at the same time saving us thousands of dollars in lawyer's fees. Not only were they extremely friendly and fast to respond to our questions but they made the process simple enough that we hardly ever had to contact the courthouse directly and we even had a hearing done without an appearance. Would highly recommend A People's Choice to anyone!"
"I can't say enough about the level of service and professionalism I received working with A People's Choice. Emails were always responded to quickly and thoughtfully. They really care about the process and helping you get the best result with no up-selling. Of course, they can't provide legal advice, but I was referred to an attorney when I needed some questions answered who was very reasonable and easy to get a hold of as well. The process played out according to plan and I ended up saving a lot of money by going with A People's Choice over an attorney."
"I am writing to give A People's Choice my utmost recommendation. I live in New England and found them on the web. After speaking with a staff member on the phone I had the confidence to give them my business. A People's Choice handled my probate case with great professionalism and knowledge. My case turned out to be more complicated than originally believed and the staff walked me through each step. They always responded promptly to my email questions. In the end, their service was exactly what I hoped for; they saved me thousands of dollars and allowed me to do it from across the country. They were truly a pleasure to work with."